At the moment Leo has more than 1.5 million followers with over 22 million likes. HOLY SHIT!
I manage Leonardo's brand, come up with concepts (for video's) and do all of his strategies. Besides concepting and strategies, I help Leonardo manage and navigate the business side of things. This means I represent Leo in all of his meetings and get him collaborations with brands and agencies.
Check out Leo's recreation of Harry Potter's Azkaban video below. 30.1 million views, let that sink in.
Leo is a sand sculptor. Well, not just any sand sculptor. He's one of the best in the world. LITERALLY. He carves amazing stuff out of sand and other materials. Besides that he truly is an amazing and honored architect, illustrator and businessman.
Being born, raised and educated in Forli, Italy (1969), Leonardo has always been fascinated by nature and space. Japanese cartoons showed him distant worlds of spaceships and aliens. He spent his childhood drawing, modelling plasticine, playing with Lego and in summer making sand castles at the seaside. He attended the University of Florence and graduated as an architect. Leo has written books and also designed and built his own home following the dictates of bio-architecture and energy efficiency. Architecture influences his sand sculpture as well. He specializes in building large scenic backgrounds and he's passionate about perspective effects, reliefs and details.
In other words, we've got a great artist with decades of experience + a wonderful character on a relatively new platform covering an artform that hadn't (and still hasn't) been seen on TikTok.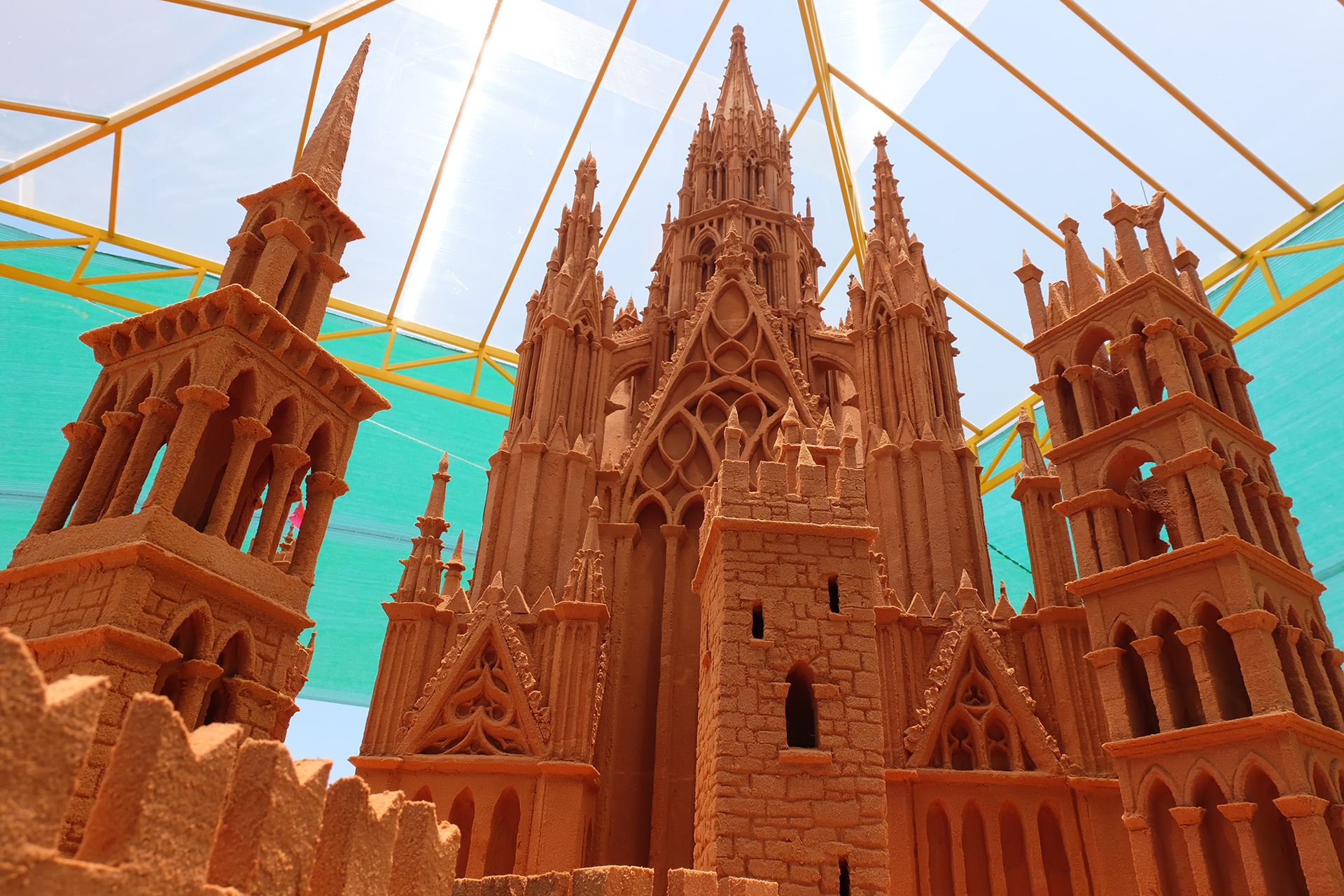 So, Leo's question was simple: "I want to get into social media and I've heard TikTok is booming. Can you help me out?"
I've been helping, advising and working together with Leonardo (@sandsculptor on TikTok) for a couple of years now, but this specific question was definitely my cup of tea.
Yes, I might seem too old for TikTok (millenial), from a user POV, but damn I'm hooked. I've had a profile since 2017 and seen TikTok rise from the ashes of Musical.ly while it's still blossoming into the behemoth that it is today.
I love TikTok.
On May the 5th 2020 Leo asked me to take a look at his freshly made TikTok page. Back then he had 37 followers and everything he shared was in Italian. I went to visit him a couple of days later and talked about a sustainable creative strategy for TikTok.
And with sustainable I mean something you can maintain for a longer period of time. Social media profiles are nothing more than new age blogs and consistency remains the key to success, IMHO.
After implementing his TikTok strategy something amazing happened in the first 24 hours.
I know, you've got to be careful when claiming that something went viral, but with 14.4 million views, 1.8 million likes, 4906 comments and over 25.000 followers in the first 24 hours, I guess it's safe to say @sandsculptor went viral!
All organically. No bots. No click farms or other crap. Just talent, a good strategy and a shit ton of luck.
Right now, Leo is at about 1.5 million followers and is not showing signs of slowing down. I still help Leo while he's discovering the platform, his audience and new possibilities. I keep an eye out on trends and make sure Leo can focus on the long run.
How terrible it may sound, being an influencer, and finding ways in which you can live off of your social media presence, is a whole different ball game. Questions like: "What kind of content should I make and share?", but also "When and what should I do with this a reach?", start to arise.
My message to Leo is always the same: your only job is to keep having fun. And boy, he's doing a heck of a job.